Ready, Set Goals… Setting Yourself Up for Success in 2019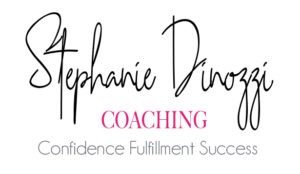 A new year brings a chance to focus forward on what we want to change and achieve in our lives. It is a time to start fresh and wipe the proverbial slate clean. But if you truly want this year to be different and better, you need to take some time to set goals.
Goals propel us forward and provide hope for a better tomorrow, but unfortunately, our best intentions often fall short of achieving them leaving us feeling annoyed at ourselves, frustrated, or worse ambivalent.
Do you know the reasons why we abandon our goals?
Are you asking yourself the right questions to set ACHIEVABLE and IMPACTFUL goals?
Do you know what key components are crucial to completing them?
How will you keep yourself on track to make sure you succeed?
Join us to learn tips and tools that will help you succeed.
Given the time limit of this talk and to leave time for questions, we suggest that attendees come with 2-3 goals written down to think about as they are listening.
Presenter : Stephanie DiNozzi, Stephanie DiNozzi, LLC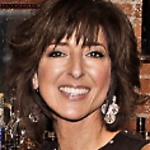 Stephanie DiNozzi is a Certified High Performance Coach. She works with motivated individuals who are overwhelmed and ready to move forward in a different way. Her clients experience a deeper understanding of why they do what they do, the brain science behind it, and how to make changes to move forward faster. She believes that any goal is achievable with the right mindset, plan, and action knowledge and tools for consistent and continual growth. Stephanie is Certified through The Burchard Group and has completed extensive neuro-based training and coursework in the mindset management, ADHD and productivity. She has a Bachelor's degree in Political Science, with a Psychology minor from Boston University. Her corporate background is in operations, training, and program development. Stephanie understands the complexity of life and the different roles we all play. She offers a unique balance of challenge and compassion to her clients.