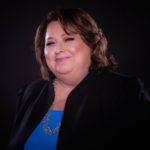 Presenter : Deb Ingino, Strength Leader Development

Deb Ingino is a highly sought-after Executive Coach, Consultant and Speaker worldwide. A veteran of business operations, Deb has built and led teams in more than 14 countries, and has deep experience using principles taught by John C. Maxwell.
Deb is a founding partner on the John Maxwell team, coaching, speaking, training and facilitating mastermind groups. Deb serves on the President's Advisory Council. As CEO of Strength Leader Development she works with leadership teams and utilizes her experience in leadership development, discovering and maximizing strengths, strategy, high performance team building, global operations, development and training.
 "Everyone influences others. You don't have to be in a high-profile occupation to be an influencer; whenever your life connects with another person, you exert influence. Everything you do – at home, at work, or at play – has an impact on the lives of those around you. No matter what your goals are in life, you can achieve them faster, you can be more effective and the contribution you make can be longer lasting if you learn to develop your influence."
There is NO charge to attend a SCWBEC Meeting. RSVP is appreciated to ensure adequate seating and quicker sign-in.