Intergenerational Communication
Presenter : Abbe Meehan, TEC Resource Center

Millennials became the largest generation in the workforce in 2016.  That means you will be working with them and they will be working with you.  This is the only time in US history where we could conceivably have 4 generations working together in the workplace.
Many factors contribute to the way we distribute and receive information.  One of them is the generation we come from.  Whether you are a Millennial, Gen X, Baby Boomer or Traditionalist, research shows that the more we learn about each other and the way we are comfortable communicating, the more effective we will be with interacting with our employees and our customers.
Talking 'Bout My Generation is a presentation on how the 4 Generations communicate in the workplace.  We go over the similarities and differences in the generations and provide an Introduction to M.E.E.T. Approach:
Make time to discuss
Explore differences
Encourage respect
Take responsibility
A couple of Videos with vignette examples of good and bad communication between the baby boomers and the millennials, etc. (demonstrating the M.E.E.T. Approach.) will be presented
About the Presenter :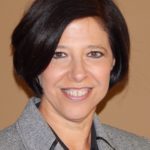 Abbe Meehan is the President of TEC Resource Center, providing employee and management development solutions that help organizations on Long Island become better aligned, boost sales, and increase customer and employee satisfaction. With over 20 years of business management and human resources experience, Abbe specializes in helping people and organizations reach their full potential.
Abbe is a graduate of Adelphi University with a degree in Business Administration. She is a Registered Corporate Coach and a trained DiSC Facilitator. Abbe is a mentor for the Moxxie Mentoring Foundation, providing professional growth, personal branding and unlimited possibilities for young professional women on Long Island. She also serves as a trainer and mentor for Child Abuse Prevention Services, a nonprofit volunteer organization on Long Island dedicated to keeping children safe from harm through educational programs in schools.