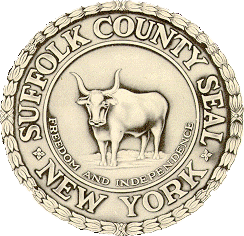 The Suffolk County Consortium Small Business Assistance Grant Program funds are a one-time payment granted to eligible applicants in an amount up to $5,000 for businesses with up to 10 full-time equivalent employees, and $10,000 for businesses with 11-50 full-time equivalent employees.
ELIGIBILITY CRITERIA:
An Applicant Must:
1. Be a Suffolk County small business owner (applicant must be 51+% majority owner) whose business is located within one of the participating Consortium municipalities (see below).
2. Eligible businesses are: gyms, hair salons/barbers, nail salons, restaurants and bars/taverns.
3. Have been in operation prior to March 1, 2019.
4. Be in operation at the time of application (businesses that have ceased operations due to the pandemic are ineligible).
5. Have indoor dining, if they are food services businesses.
6. Have fewer than 50 full-time equivalent employees.
7. Demonstrate loss of income due to the COVID-19 pandemic.
8. Demonstrate they have at least one (1) low-income employee they would like to retain.
9. Not be a not-for-profit organization
10. Not be in default or arrears on past or current Federal or State financing or funding programs.
11. Not be in conflict of interest with Suffolk County, the County Legislature, the local municipality, or the operating program agency.
ELIGIBLE AREA OF ASSISTANCE:
Applicants must own an eligible business located within the Suffolk CDBG Consortium area, which includes:
Town of East Hampton – Excluding incorporated villages, except the Village of Sag Harbor.
Town of Riverhead – The entire town.
Town of Smithtown – Excluding incorporated villages, except the Village of the Branch
Town of Southampton – Excluding incorporated villages, except the Villages of Sag Harbor, Southampton, Westhampton Beach and Westhampton Dunes.
Town of Southold – The entire town.
Town of Shelter Island – Excluding incorporated villages.
Please note that the Town of Islip, Town of Huntington, Town of Babylon, and the Town of Brookhaven are NOT part of the Suffolk County CDBG Consortium. Businesses to be funded cannot be located within these towns.
Once the pre-application had been completed, those eligible will receive an email with a link to the Application portal. Applications will be reviewed on a first-complete, first-served basis. Please ensure your application is complete upon submission – incomplete applications will not be reviewed, and will be moved to the end of the line of submissions.
---
The following documents will be required to submit a complete application.
We recommend you start preparing these now to ensure your complete Application can be submitted as quickly as possible once the portal opens:
o COVID Impact Statement (How COVID has affected the applicant business)
o 2019 Federal Tax Return for the Applicant Business (may be personal return if Sole Prop or Sch. C filer)
o Most recently filed Federal Tax Return for every owner of 20% or more
o Government issued photo ID for every owner of 20% or more
o NYS-45 (Quarter Combined Withholding, Wage Reporting, and Unemployment Insurance Return) OR Federal Payroll Form 941 for Quarter Ended 9/30/2020
o Organizational Documents for applicant business (bylaws, operating agreement, articles of incorporation, if applicable)
FUNDING IS LIMITED