In this course Sandra Beck will show you how to make a vision board that will enable you to manifest your dreams. You will learn the science and metaphysics behind why visions boards work so well. You will learn about the big mistake that people often make when using the law of attraction which actually ends up magnifying their own limiting beliefs and how to avoid it. You will learn how to uncover your true core desires and dreams. You will also learn how to use vision boards for a variety of reasons including to strengthen relationships, build teams and create outstanding family support.
Presenter : Sandra Beck, Beck Multimedia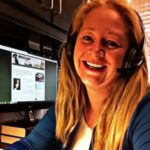 Empowerment, this is the through line through all of Sandra Beck's work. Whether she is coaching a company owner to a million dollar commission goal, training a stay at home mom to perform SEO on web sites or speaking to a corporate group about personal and professional growth, her message is about what is possible and how to create the circumstances of your choosing.
In a time when technology has the ability to transcend physical limitations, Sandra Beck teaches all of her clients how to maximize their lives by using the power of the internet coupled with solid business practices along with the drive of their passions to create the lifestyle of their dreams.
Combining her Masters in Advertising and her Bachelor's in Journalism, along with her Computer Science Programming Certifications, Beck utilizes her world class experience and training provided by her clients and a small list of her former employers and clients such as Walt Disney Co, Keller Williams, Marriott Corp, CBS Television,