Trade Show 101 – Plan, Execute, Evaluate, Follow Up
Great Trade Shows don't happen automatically. They require commitment, dedication and hard work. Strategic planning and goal-setting are essential for a successful show. Is your primary goal to sell product, expand your customer base or conduct research?
Presenter Glenn Rudin will discuss the steps necessary to ensure that your Trade Show presents your business in the best possible light. In this workshop he will discuss and review the following:
The type of trade show are you looking for
Your goals for the show
Your purpose for having a booth
Your show budget
Presenter : Glenn Rudin, Always Been Creative, Inc.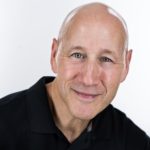 Presenter Bio : Glenn Rudin is the Owner/Founder of Always Been Creative, Inc., a 10-year-old boutique Sales & Marketing Consulting firm that specializes in messaging, creative business building, product development and sourcing. Glenn has been working in the sales and marketing field for the past 25 years. He began his career working for Fortune 500 companies like Revlon, Chesebrough-Pond's, Crystal Brands, Shiseido Cosmetics and Applause before striking out on his own. He then formed the successful Idea Factory which developed and sourced an entire range of custom products for key clients including Disney, Ringling Brothers Circus and Universal Studios Theme Parks. Glenn has developed many unique consumer products and sold successful campaigns to a virtual who's who in retail including; Wal-mart, Target, Walgreens, CVS, Lowes, among other industry giants. Glenn has managed exhibit booths at countless shows throughout his career. He enjoys public speaking, photography and plays the guitar.
Email : glenn@alwaysbeencreative.com