Zoom on in for SCWBEC's Speed Networking Event!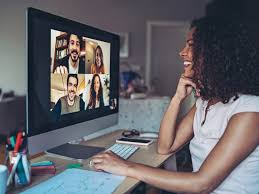 Speed Networking can serve as a mastermind group where you can learn and share with other group members. These connections can provide major opportunities for your business.
What opportunities are you looking for in 2021?
Join us to see the possibilities!
Maintaining social distancing is no excuse! Members will meet with 4-6 individuals for 10-15 minutes via Zoom Breakout rooms. Breakout rooms will be mixed up to meet new members as many times as possible during the meeting. Come prepared with your elevator pitch, and new opportunities you want to create in 2021!
You never know when or where you will meet your next client, colleague or collaboration opportunity!