You had a fabulous idea and now you're on the go!
As an entrepreneur, growing your business, selling, buying, keeping it moving; you can do it all and you're good at it! But when you get back to your desk or late at night when you can't fall asleep!
Are the numbers just a little bit scary?
Do you really have it all together?
Is your bank balance growing?
Are you paying yourself too little or too much?
Get an office?
Is it time to hire an employee?
HELP!!!
Laura Farahani is an entrepreneur who understands the stress and the numbers. She has been in your shoes as both the owner of an accounting services firm and an international leadership consulting firm. Her skills as a CFO can help you to learn from her experience and take some shortcuts. Know your numbers so you can be confident and move your business to the next level!
Presenter : Laura Farahani, Cambridge Leadership Associates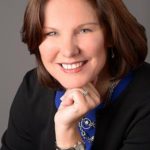 Laura Farahani is the owner and Managing Partner of Cambridge Leadership Associates. She lives and breathes Adaptive Leadership, studying theory with the founders at Harvard's Kennedy School and in shared client diagnosis. Having joined the firm with an MBA focused on organizational behavior and undergraduate interest in institutional economics, she has a unique perspective on creating practical client impact. Her passion is to create an environment where clients challenge the status quo through intentional but disruptive interventions.
Laura is dedicated to supporting women in leadership positions and is currently on the board of two women's networking groups in addition to Molloy College. She is an active member of the Adaptive Leadership Network and the National Small Business Association's Leadership Committee. Laura draws energy from her husband, three children and a large, extended family and lives on the beautiful Gold Coast of Long Island, New York.