How to Better Qualify Your Leads and Prospects
Presenter : Leigh Schuckman, Director of Business Development, Sandler Training, Hauppauge
Are you finding that you are too busy to close sales?
Do you struggle with taking too long to close out non-winning sales opportunities?
Do you hang on to opportunities too long out of fear that you won't be able to find another opportunity with which to replace them?
If so, you are not alone. Leigh Schuckman, will provide proven strategies on how to use a consistent and efficient approach to qualify prospects.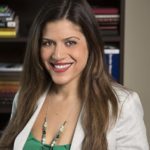 Leigh Schuckman has more than 15 years of experience in sales/business development and sales management in various industries including retail, HR benefits and financial software. Leigh brings valuable insights to Sandler Training, having worked at all levels in the sales profession, from sales rep, to sales manager, to sales/marketing director, and in organizations ranging from start-ups to large corporations. Leigh understands from first-hand experience the importance of having a solid selling system in all sales situations.
Throughout her career, Leigh has been recognized as an outstanding sales professional (including being honored as the Sales Rookie of the Year at Paychex). She brings her energy and dedication to helping our clients develop their sales skills, attitudes and behaviors to reach their full potential.
Leigh's approachable personality and mentoring skills allow her to help individuals and sales teams change the way they sell and exceed their goals.