Workshop: The Power of Prospecting
Speaker: Rosemarie Kluepfel – Avante Inc.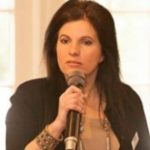 For any business, the bottom line can affect sustainability, growth and morale. Through effective prospecting, a small business owner or commissioned salesperson can increase their sales revenue or clientele base with limited resources, and double or triple their earnings. Which prospecting techniques can help you increase your bottom line? Join us for an interactive discussion on prospecting and increase your bottom line.