Social Media Marketing for LI Businesses
Presenter : Jodi Crisci, NewOnLongIsland
Jodi Crisci, Owner/Social Media Marketing Specialist at NewOnLongIsland, will discuss how small and medium-sized businesses can expand their target audience reach by using proven Social Media Marketing tactics and strategies to increase brand awareness, engage users and drive sales.
Jodi will explain how to create, post and share original content in order to engage your target audience. She will discuss how to increase your relevant follower count on your social media platforms, and she will demonstrate how to create and manage the day-to-day operations of your social accounts, including updating content and images, managing engagement and growing your reach.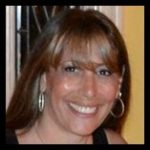 NewOnLongIsland is a local online marketing firm whose mission is helping small and medium-sized businesses reach their online target audience!
The creation of Social Media Marketing Specialist, Jodi Crisci, NewOnLongIsland helps businesses locate the consumers they've been missing. Jodi has long held a passion for marketing ever since her freshman days at SUNY FIT, from where she graduated with honors with a Marketing/Merchandising degree. She has been mentored by the industry's top digital marketing experts and has since focused on special event marketing, media relations and customer service management, services she provided to clients WALK Radio, Incredible Universe, NCE and AEG. Jodi recently invested in follow-up adult education courses to hone her skills in WordPress, Website Design, Blogging and Photoshop.
Jodi understands the challenges of growing a business on LI, since NewOnLongIsland is also a small firm!