Operational Effectiveness through Leadership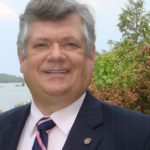 Presenter: Edward F. Gibbons, Jr., Ph.D,  President and CEO, Rockford Kingsley, Ltd.
The strategic growth and sustainability of a business or non-profit organization begins with the development of an operational framework. It is this framework that enables leadership to make short- and long-range plans for the future of the business by establishing and implementing organizational structures and systems.
As CEO of Rockford Kingsley it is Mr. Gibbons' mission to encourage and support organizations and individuals in their pursuit of excellence and the attainment of their respective goals.
Click Here to RSVP for the Workshop.