CDC GUIDELINES
In an effort to keep all our attendees safe, we will be following CDC guidelines and will be wearing face masks while indoors. We are requiring proof of vaccination OR negative COVID test within 24 hours and a signed release form which will be provided on the morning of the event at sign-in.

All SCWBEC Sponsors will receive a Complimentary Ticket for the Holiday Breakfast!
We do need you to confirm your attendance. If you are a SCWBEC sponsor, please click on the button below to confirm your attendance. You will require the email address on our Sponsorship account to submit your response.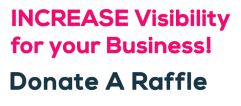 Rules for Raffle Donation:
Raffles will be accepted on a 'first come, first served' basis.
We will be accepting only 10 raffle baskets.
Minimum value for each raffle basket will be $100.
Last date to receive raffle: Friday, December 3, 2021.