Women in Business Showcase Exhibitors
Platinum

Lynn Alstad
President & CEO
2 Arista Ct.
Dix Hills, NY - 11746
lynn.alstad@capellaequipmentfinance.com
(914) 502-3537
Capella helps companies meet the financial requirements of six to eight-figure equipment needs. As a woman-owned enterprise deeply experienced working with procurement professionals, we offer cost-effective, budget-friendly methods to acquire, finance, manage and dispose of the assets that power your business. Offering: -Programs to finance capital equipment -Short and long term financing or structured leasing -Variety of payment options to maximize affordability of equipment and technolog...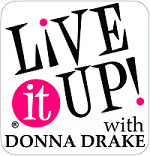 Donna Drake
Creator, Host Executive
14 Greenhills Rd.
Huntington Station, NY - 11746
info@liveituptvshow.com
(631) 432-0372
We offer the ability to be featured on CBS TV. We will create a 6 to 8 minute talk show interview the cost is $2,000. We offer SCWBEC a discount of 20%. So the cost is $1,600. The interview airs on broadcast tv and on many social media platforms. You own the content so you can put it on your website and use it at trade shows. We tape once a month in Ronkonkoma. We can also make commercials. With over 20 years of experience in branding national, regional and local companies I'm here to help!
Gold

Merrill Lynch
Brian Harris Hessel
Financial Advisor
300 Broadhollow Road 3rd Floor
Melville, NY - 11747
brian.hessel@ml.com
(631) 944-9661
Merrill Lynch provides advice and guidance for all your Business & Personal Financial needs. Wealth Management services include Customized Business Planning Analysis, Goals Based Retirement Planning...and Insurance Planning including Business Insurance, Long Term Care, Annuities & Life Insurance. All the above is critical to achieving one's Retirement Goals....all with a personal touch, single point of contact and consistent follow up.

Gabrielle Corsetti
Vice President, Small Business Relationship Manager
3880 Veteran's Memorial Highway
Bohemia, NY - 11716
Gabrielle.Corsetti@peoples.com
(631) 637-3706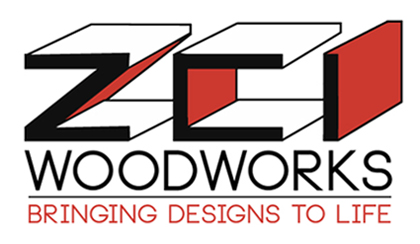 Kathleen Zadrozny
CEO
6 Oval Dr
Islandia, NY - 11749
kathyz@zciwoodworks.com
(631) 348-0841
ZCI Woodworks is a private, family-run furniture,cabinetry & millwork manufacturing company located in Islandia. We manufacture custom cabinetry for kitchens, baths, offices, libraries, bars, entertainment centers, closets, fireplace mantels and tables and benches for indoor and outdoor use. Our clients are architects, project managers, interior designers, general contractors, building supervisors, realtors, homeowners and business owners from Manhattan to Montauk. WBE Certified
Silver
Silver Not-for-Profit
Linn Cartagena
Associate Director of Suffolk
55 Kennedy Drive,
Hauppauge, NY - 11788
Cartagen@adelphi.edu
(516) 237-8604
We have been a vital part of the Suffolk community, offering programs designed to meet the emerging regional needs. Whether you need a Conference Room for a presentation, or a lab for a training session, our rooms feature various multimedia capabilities that are perfect for your needs.

Amy Schiller
Community Sales and Marketing Coordinator
50 Hauppauge Road
Commack, NY - 11725
aschiller@gurwin.org
(631) 715-8544
Gurwin Jewish~Fay J. Lindner Residences offers the finest quality of service and care available in assisted living- beautifully appointed apartments, elegant fine dining, and an exceptional caring staff. Located on 10 scenic acres, our community defines excellence in assisted living. Contact us today to schedule a tour.
SBDC Farmingdale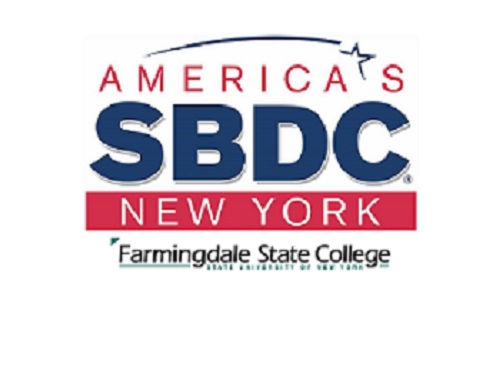 Christina Loggia
Farmingdale College 2350 Broad Hollow Road
Farmingdale, NY - 11735
loggiac@farmingdale.edu
(631) 370-8889
The Small Business Development Center (SBDC) at Farmingdale State College plays a key role in economic development by providing high-quality technical and management assistance to start-up and existing small businesses like yours. Talented, certified, SBDC business advisors are ready to counsel and train you to help make your business succeed.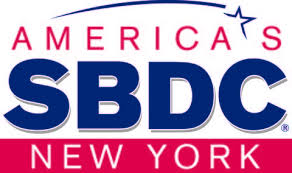 Ann Garbarino
Sr. Business Advisor
Stony Brook University Research and Development Park Building 17, Room 146
Stony Brook, NY - 11794
ann.garbarino@stonybrook.edu
(631) 632-9070
Free and confidential Small business counseling under New York State and the SBA.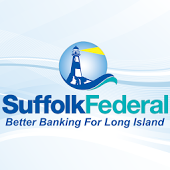 Debra Castro
Branch Manager, Riverhead&Eastport
2 Enterprise Zone dr
Riverhead, NY - 11901
dcastro@suffolkfcu.org
(631) 924-8000
SFCU is a non-for profit full service financial institution. We specialize in meeting our member needs with both their personal financial needs as well as their business finances. We focus on our members and what is best for them.
Bronze
Ritima Sood
CEO
280 Main Street Suite 31
Farmingdale, NY - 11735
ritima@artiems.com
(516) 924-7116
Betsy Maniotis
President
PO Box 984
East Northport, NY - 11731
betsy@betsysbaskets.com
(631) 404-2827
Cindy Zakalik
President
PO Box 694
Merrick, NY - 11566
cindy@chocolatepromises.com
(516) 299-6400
DKM Insurance Group Inc
Lisa Muroff
Owner
1 Rabro Drive Suite 11
Hauppague, NY - 11788
lmuroff@dkminsurance.com
(631) 363-5200
Ecclectic Window Fashions Interiors
Nora Milheron
Interior Designer
55 Rremington blvd
Ronkonkoma, NY - 11779
ewfdesigns@optonline.net
(631) 776-2556
Rita Barrera
President
36 Busch Street
Hauppauge, NY - 11788
rita@elrosaspecialties.com
(516) 617-5176
Gina Motisi
owner
1 Ormont Lane
Stony Brook, NY - 11790
motisiphoto@optonline.net
(631) 751-2669
Gotham Career Institute
Maggie Goldstein
Administrator/Vocational Director
260 south wellwood avenue
lindenhurst, NY - 11757
goldsm@gothamcareerinstitute.com
(631) 450-4949
Sacha Connolly
Coordinator
405 RXR Plaza
Uniondale, NY - 11556
sconnolly@intelligentoffice.com
(516) 478-9200
Anne Marie Strauss
President / Owner
8 Moonlit Court
Smithtown, NY - 11787
annemarie@ispeakclearly.com
(631) 335-6225
Tami Racaniello
President
273 Walt Whitman Road Suite 162
Huntington Station, NY - 11746
joinus@itstimetogetfit.com
(631) 793-1945
Kim Poulos
CREATIVE DIRECTOR
280 Main Street Suite 34
Farmingdale, NY - 11735
kim@kgidesigngroup.com
(516) 420-0013
Susan McLaughlin
Attorney/Owner
445 Broad Hollow Road, Suite 25
Melville, NY - 11747
susan@susanmclaughlinesq.com
(516) 606-7276
Zehava Schechter
521 Woodfield Road
West Hempstead, NY - 11552
SchechterLaw@gmail.com
(516) 292-1550
Marian Farese
President, CPCU, ARM
59 Main Street
West Sayville, NY - 11796
mfarese@mfareseagency.com
(631) 218-8000
Michele Martin
Exclusive Agent
1028 Ft Salonga Road
Northport, NY - 11768
MicheleMartin@allstate.com
(631) 261-4200
Kathleen Ermolovich
Co-Owner
110 East Bartlett Road
Middle Island, NY - 11953
miataxes1@gmail.com
(631) 924-0023
Miranda Gatewood
President
PO Box 212
Westhampton, NY - 11977
miranda.gatewood@gmail.com
(631) 561-5096
Josephine Geraci
Founder/President
PO Box 200
Huntington, NY - 11743
josephine@mymomknowsbest.com
(888) 445-6843
Peggiann McCoy CPA P.C.
Peggiann McCoy
CPA
3900 Veterans Hwy - Suite 141
Bohemia, NY - 11716
pmccoycpa@netzero.net
(631) 981-6646
Premier Designs Jewelry
Carol Churpita
Independent Representativev
22 1st Avenue
East Islip, NY - 11730
carolsjewelryispremier@gmail.com
(516) 816-0593
Stephanie Ethe
owner
576 Broad Hollow Road
Melville, NY - 11747
stephanie@qlsltci.com
(631) 236-9206
Tobi Innerfield
President
1014 Grand Blvd Ste 6
Deer Park, NY - 11729
Tobi.Innerfield@qualityshredding.com
(516) 342-5551
Gina Battaglia
Director of Sales
1730 N. Ocean Ave.
Holtsville, NY - 11742
dos@cplongisland.com
(631) 758-2900
Elaine Piotrowski
Owner/Pres
PO Box 725
Central Islip, NY - 11722
Roxysicecream@aol.com
(631) 445-1565
Gracemarie Horan-Luce
Life and Health Broker
140 Adams Ave, Suite B-11 64 Nadine lane, Port Jefferson Station N.Y 11776
Hauppauge, NY - 11788
ghoran.lucehealthcare@gmail.com
(631) 559-7500
Sheila Skolnick
President
45 Bell Circle 45 Bell Circle
Port Jefferson, NY - 11777
Sheila@sheilaskolnick.com
(631) 875-1555
Angie Marketta
Owner/President
17 West Drive
Kings Park, NY - 11754
marketta@optonline.net
(631) 544-4133
Elizaeth Boonin
OWNER
95 Smithtown Blvd
Smithtown, NY - 11787
eboonin@soundaccountingcpa.com
(631) 675-0967
Barb Herd
Marketing Executive
501 Lombardy Blvd.
Brightwaters, NY - 11718
ToBHerd@aol.com
(631) 553-5325