2019 Sponsor Showcase Exhibitors
Platinum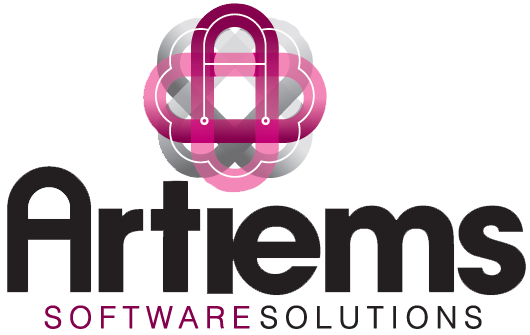 Ritima Sood
CEO
280 Main Street Suite 31
Farmingdale, NY - 11735
ritima@artiems.com
(516) 924-7116
We provide cost-effective web design solutions for our small business clients. We specialize in corporate website design and makeovers, e-commerce websites, all kinds of Content Management Systems and customized software solutions that increase productivity and profitability for our clients.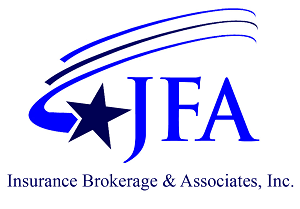 JFA Insurance
Brian Hessel
Director New Business Development
25-31 Francis Lewis Boulevard
Bayside, NY - 11358
Brian@jfainsurance.com
(516) 322-4319
JFA Insurance has provided quality service to our clients for 34 years, satisfying all their insurance needs. As an independent agency, we provide quotes from over 100 insurers. We actively shop all markets , providing you with excellent service and competitive pricing,so you won't need to change brokers as your insurance and service needs change. Offering complete claim assistance,our knowledgeable, professional staff is always available to answer your questions and review your files annually.
Gold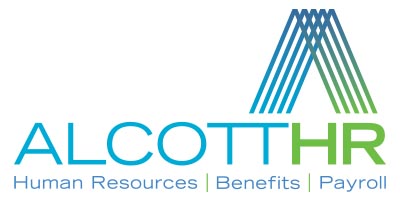 Laura Morea
Platinum Business Advisor
71 Executive Blvd.
Farmingdale, NY - 11735
lmorea@alcotthr.com
(631) 420-0100
Alcott HR is one of the most tenured and knowledgeable Professional Employer Organizations in the country and among the first to be certified by the IRS. Since 1987, we've helped thousands of companies control costs, reduce risks, enhance compliance, improve retention and grow. We take a hands-on approach to PEO, with a focus on delivering great customer service and support, as well as the very best human resources, payroll, benefits and related services.

Holst & Associates, Merrill Lynch
John R. Holst
Resident Director | Vice President | Senior Financial Advisor
300 Broadhollow Road 3rd Floor
Melville, NY - 11747
john_holst@ml.com
631-944-9656
Merrill Lynch provides advice and guidance for all your Business & Personal Financial needs. Wealth Management services include Customized Business Planning Analysis, Goals Based Retirement Planning...and Insurance Planning including Business Insurance, Long Term Care, Annuities & Life Insurance. All the above is critical to achieving one's Retirement Goals....all with a personal touch, single point of contact and consistent follow up.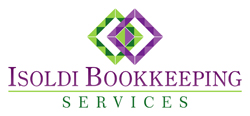 Michelle Isoldi
Member
1150 Portion Rd Suite 8
Holtsville, NY - 11742
misoldi@isoldibookkeeping.com
(631) 676-1434
Isoldi Bookkeeping Services is a full service bookkeeping firm servicing small to mid-sized businesses throughout Long Island and the tri-state area. We provide a variety of services not just limited to basic bookkeeping; we perform all functions of an internal accounting department. From customer invoicing, paying bills, and running payroll to preparing financial statements, payroll tax returns, and sales tax returns, we handle it all.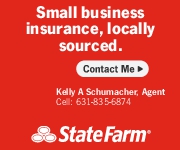 Kelly Schumacher
Owner
140 E. Main St.
Huntington, NY - 11743
kelly@agentkellys.com
(631) 629-4100
In so many ways, we're here to help life go right – and that means being on hand to help make sure your coverage keeps up with your changing needs. Our fully-licensed team is ready to help you insure everything for your business and personal needs. We can assist with insurance for your large fleet of commercial vehicles or your small home-based business. Life Insurance, Disability, Homeowners, Auto Financing and Insurance, we've got you covered! We have over 18 years of insurance experienc...

Gabrielle Corsetti
Vice President, Small Business Relationship Manager
3880 Veteran's Memorial Highway
Bohemia, NY - 11716
Gabrielle.Corsetti@peoples.com
(631) 637-3706
Small Business Banking and lending.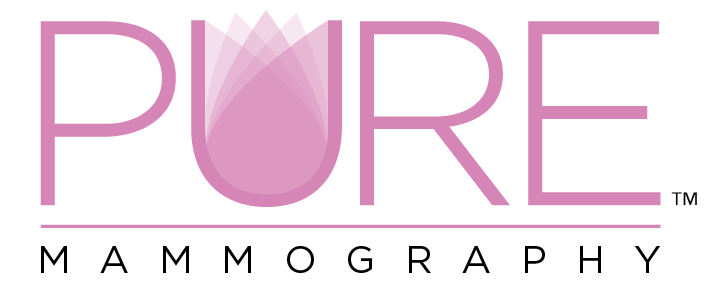 Pure Mammography
Felicia Telep
Principal/ owner
570 Smith Haven Mall
Lake Grove, NY - 11755
ftelep@medicalartsradiology.com
(631) 649-5589
Pure Mammography located in the Smith Haven Mall. Now offers state -of-the -art 3D mammograms in a spa- like atmosphere. We make potentially life- saving mammograms comfortable,convenient,relaxing,and affordable so that woman never have a reason to miss their annual exam. :NO APPOINTMENT NEEDED : NO PRESCRIPTION NEEDED FOR ANNUAL SCREENING : NO OUT OF POCKET FOR ANNUAL SCREENINGS : SPA ENVIREMENT luxurious,spa-like surroundings Professional,board-certified imaging specialist
Silver

Claire Bunch
Loan Officer
1200 Veterans Memorial Highway Suite 102
Hauppauge, NY - 11788
Claire.m.bunch@gmail.com
(516) 732-6575
We make the home loan process as simple as possible by guiding you through every step, staying with you from start to finish and providing unmatched service.

HomeAdvisor
PO Box 9920
Chapel Hill, NC - 27515
fulfillment@zipsprout.com
(919) 695-9218
HomeAdvisor is an easy way for homeowners to find and connect with trusted home improvement, maintenance and repair professionals. A leading online home improvement marketplace, we've connected more millions homeowners to our network to hundreds of thousands of prescreened home service professionals covering over 500 different types of projects.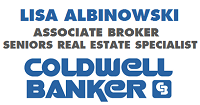 Lisa Albinowski
Licensed Associate Broker & Senior Advisor
2395 Ocean Ave
Ronkonkoma, NY - 11769
lisa@lisabroker.com
(631) 793-7329
I am a NYS Licensed Real Estate Broker assisting those Buying or Selling Residential Properties, Small Commercial Properties & assistance with Rental Properties. Expertise includes: First Time Home Buyers, Empty Nesters. Boomers & Seniors downsizing in transition to a new residence to Age & Thrive in Place. I offer guidance and resources to assist in making a move.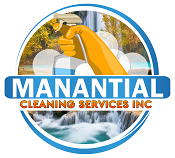 Katherine Cortavarria
President
PO Box 2184
Brentwood, NY - 11717
katherine@manantialcleaningservices.com
(631) 787-4678
Manantial Cleaning Services INC was created to provide services to all Long Island, NY and was founded on the principle of warm, friendly, honest and efficient service. Our corporation is a highly qualified janitorial, building cleaning, commercial, office and residential cleaning with a variety of services. Our staff is highly qualified, and experienced in cleaning and providing services to high profile clients and facilities with a record of not compromising their business.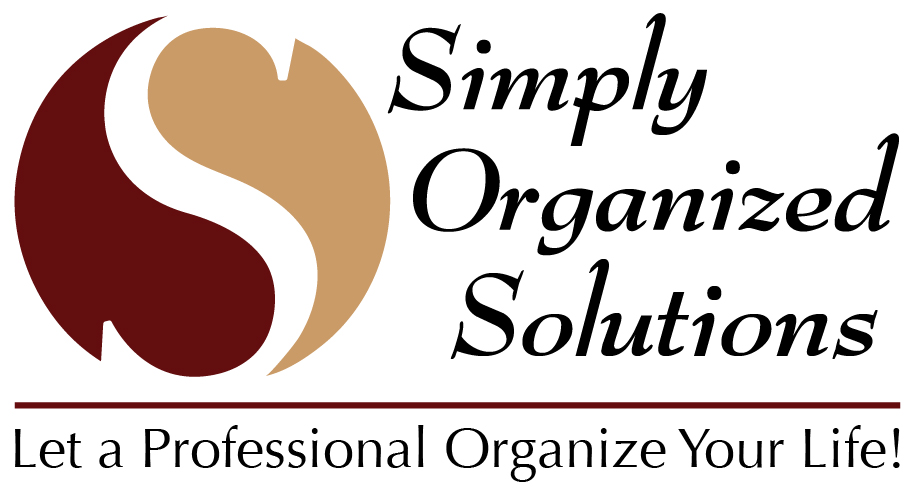 Lorraine Kimmey
Professional Organizer/Owner
15 Alexander Ave
Blue Point, NY - 11715
LK@SimplyOrganizedSolutions.com
(631) 363-9208
Simply Organized Solutions is a Productivity and Organizing Services company dedicated to creating practical based systems to keep your life organized — at home and at work. Call us any time for a free no obligation consultation to learn how we can help.
Sterling National Bank

Nicole Sarno
Managing Director
1015 Route 112
Port Jefferson, NY - 11776
nsarno@snb.com
(631) 331-2050
At Sterling National Bank, we successfully meet the needs of small to mid-sized businesses and consumers in the communities we serve by building strong relationships with our clients and understanding their financial goals and challenges.Every Sterling client receives personalized service and customized solutions delivered through a single point of contact, banker. Bankers serve as the relationship manager and lead teams of experts across multiple disciplines to streamline the banking process
The Meadow Club

Indu Kaur
Chef Financial Officer/Owner
1147 Route 112
Port Jefferson Station,NY 1177, NY - 11776
indu@themeadowclub.com
(631) 928-3800
Oasis of Elegance The Meadow Club of Port Jefferson is a distinctly unique catering venue. We pride ourselves on offering culinary excellence with unparalleled service in Long Island's most elegant surroundings. Our internationally trained chefs prepare the finest cuisine using only the freshest ingredients in a variety of menu selections or custom creations. Impeccable presentation and service from our experienced event staff will make your special occasion memorable for you and your guests.

Lora Rosenthal
Owner
350 Moffitt Blvd 2nd Floor
Islip, NY - 11751
lora@touchdownabstract.com
(631) 224-7196

Dr. Richard Morfopoulos
CEO
755 Waverly Avenue Suite 100
Holtsville, NY - 11742
rmorfopoulos@universalabilities.com
(631) 617-8340
Universal Abilities is a NYSED, BPSS approved and licensed online school for entrepreneurship training. We primarily focus on the training of persons with disabilities as well as women. We are also a free employment agency providing workers with disabilities.
Silver Not-for-Profit
Linn Cartagena
Associate Director of Suffolk
55 Kennedy Drive,
Hauppauge, NY - 11788
Cartagen@adelphi.edu
(516) 237-8604
We have been a vital part of the Suffolk community, offering programs designed to meet the emerging regional needs. Whether you need a Conference Room for a presentation, or a lab for a training session, our rooms feature various multimedia capabilities that are perfect for your needs.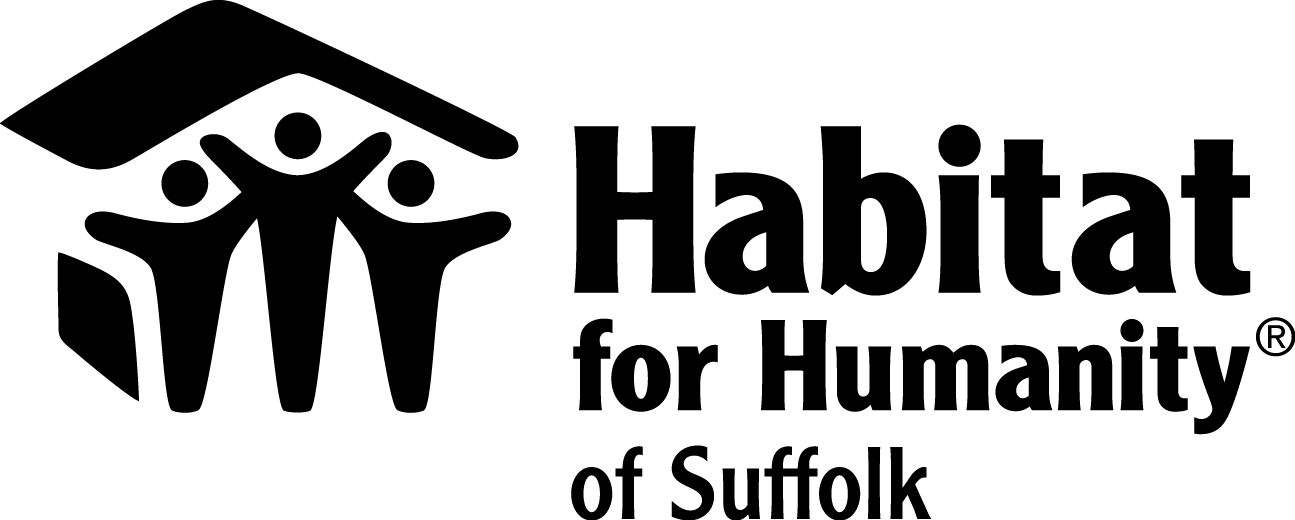 Caroljean D'Aquila
Development Associate
643 Middle Country Road
Middle Island, NY - 11953
outreach@habitatsuffolk.org
(631) 422-4828
Habitat for Humanity of Suffolk County is a non-profit organization that builds single family homes for low to moderate income families in Suffolk County.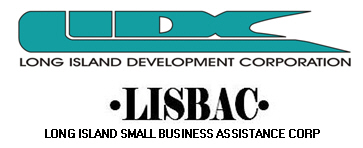 Doris Mellina
Marketing Director/Business Development Officer
400 Post Avenue Suite 201A
Westbury, NY - 11590
dmellina@lidc.org
(516) 433-5000
Long Island Development Corporation (LIDC) & Long Island Small Business Assistance Corp are part of a 501C3 not-for-profit economic development family providing a variety of low cost loan programs and free technical assistance to help businesses on Long Island.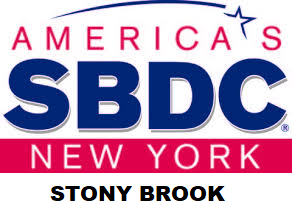 Ann Garbarino
Sr. Business Advisor
Stony Brook University Research and Development Park Building 17, Room 146
Stony Brook, NY - 11794
ann.garbarino@stonybrook.edu
(631) 632-9070
Free and confidential Small business counseling under New York State and the SBA.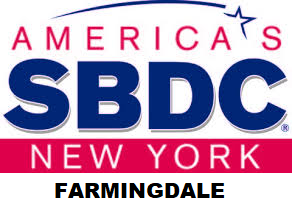 Erica Chase-Gregory / Stacé Hansen
Director / Business Advisor
2350 Broadhollow Road
Farmingdale, NY - 11735
erica.chase@farmingdale.edu, hansens@farmingdale.edu
(934) 420-2765
The Farmingdale SBDC plays a key role in economic development by providing free, high-quality, technical and management assistance to start-up and existing small businesses. Certified SBDC business advisors are ready to counsel you to help you reach your business growth goals.
Suffolk Federal Credit Union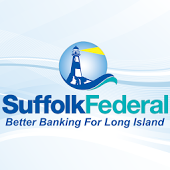 Debra Castro
Branch Manager
2 Enterprise Zone Drive
Riverhead, NY - 11901
dcastro@suffolkfcu.org
(631) 924-8000
SFCU is a non-for profit full service financial institution. We specialize in meeting our member needs with both their personal financial needs as well as their business finances. We focus on our members and what is best for them.
Bronze
Betsy Maniotis
President
PO Box 984
East Northport, NY - 11731
betsy@betsysbaskets.com
(631) 404-2827
Cindy Zakalik
President
PO Box 694
Merrick, NY - 11566
cindy@chocolatepromises.com
(516) 299-6400
Ecclectic Window Fashions Interiors
Nora Milheron
Interior Designer
92 Bellhaven rd
Bellport, NY - 11713
ewfdesigns@optonline.net
(631) 776-2556
Gina Motisi
owner
1 Ormont Lane
Stony Brook, NY - 11790
motisiphoto@optonline.net
(631) 751-2669
Dafna Adler
306 Maple Street
West Hempstead, NY - 11552
dafna.z.adler@gmail.com
(516) 220-1534
Anne Marie Strauss
President / Owner
8 Moonlit Court
Smithtown, NY - 11787
annemarie@ispeakclearly.com
(631) 335-6225
Tami Racaniello
President
273 Walt Whitman Road Suite 162
Huntington Station, NY - 11746
joinus@itstimetogetfit.com
(631) 793-1945
Kim Poulos
CREATIVE DIRECTOR
280 Main Street Suite 34
Farmingdale, NY - 11735
kim@kgidesigngroup.com
(516) 420-0013
Zehava Schechter
521 Woodfield Road
West Hempstead, NY - 11552
SchechterLaw@gmail.com
(516) 292-1550
Marian Farese
President, CPCU, ARM
59 Main Street
West Sayville, NY - 11796
mfarese@mfareseagency.com
(631) 218-8000
Kathleen Brennan
President
3900 Veterans Highway Suite 141
Bohemia, NY - 11716
KBrennan@360-insurance.com
(631) 615-7800
Josephine Geraci
Founder/President
PO Box 200
Huntington, NY - 11743
josephine@mymomknowsbest.com
(888) 445-6843
New York Life Insurance Company
Christine Boudreau
Life Insurance Agent
520 Broadhollow Road
Melville , NY - 11747
cmboudreau@ft.newyorklife.com
(516) 840-6365
Peggiann McCoy CPA P.C.
Peg McCoy
CPA
3900 Veterans Hwy - Suite 141
Bohemia, NY - 11716
pmccoycpa@netzero.net
(631) 981-6646
Raffelina Cipriano
Regional Leader
4580 Sunrise Highway
Oakdale, NY - 11769
rcipriano@primerica.com
(917) 440-1925
Stephanie Ethe, CLTC
Owner
88 Marie Crescent
Commack, NY - 11725
stephanie@qlsltci.com
631-236-9206
Tobi Innerfield
President
1014 Grand Blvd Ste 6
Deer Park, NY - 11729
Tobi.Innerfield@qualityshredding.com
(516) 342-5551
Gina Battaglia
Director of Sales
1730 N. Ocean Ave.
Holtsville, NY - 11742
dos@cplongisland.com
(631) 758-2900
Elaine Piotrowski
Owner/Pres
PO Box 725
Central Islip, NY - 11722
Roxysicecream@aol.com
(631) 445-1565
Sheila Skolnick
President
45 Bell Circle 45 Bell Circle
Port Jefferson, NY - 11777
Sheila@sheilaskolnick.com
(631) 875-1555
Angie Marketta
Owner/President
17 West Drive
Kings Park, NY - 11754
marketta@optonline.net
(631) 544-4133
Elizaeth Boonin
OWNER
95 Smithtown Blvd
Smithtown, NY - 11787
eboonin@soundaccountingcpa.com
(631) 675-0967
State Farm
Jennifer O'Brien
Owner
329 East Main St Suite 6
Smithtown, NY - 11787
jennifer_a_singer@yahoo.com
(631) 724-0002
Linda Fostek
CEO
16 Graystone Drive
East Northport, NY - 11731
lindafostek@yahoo.com
(631) 368-5005
Barb Herd
Marketing Executive
501 Lombardy Blvd.
Brightwaters, NY - 11718
ToBHerd@aol.com
(631) 553-5325
C. Vicki Gold, PT, MA
Owner-President
11 Woody Place
Mount Sinai, NY - 11766
vicki@thera-Fitness.com
(631) 928-8016